Morning pool 1-16, Afternoon pool 17-32
Date: Monday 13 may 2019 - Friday 31 May 2019
Show map
Pool 1-16, the south part runs down to the sea.
Pool 17-32, the north part surrounded by beautiful beech woods.
Please note that zone limitation do apply May 13th - 31st.
Change of pools at 13.00.
Show more
Book now - choose start date and product
Hotel
Distance: 181 meters
Whether you come to eat, fish, play golf or just relax, we would like to welcome you at Hotel Walhalla. Our goal is to make you feel at home.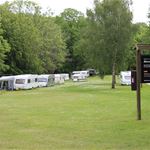 Camping
Distance: 310 meters
Our camp sites for tents and campers in Mörrum are located right by the riverside in a beautiful setting. Choose your date in the calendar.