Day Permits Mörrums Kronolaxfiske
Address: Kvarnvägen 1, 37530 Mörrum
Date: Wednesday 23 sep 2020 - Wednesday 30 Sep 2020
Show map
Address: Kvarnvägen 1, 37530 Mörrum

The salmon and trout fishing in Mörrum has long been among Sweden's best-known and most popular. Mörrumsån stream and Mörrum salmon fishing are renowned among anglers all over Europe.
Choose date for booking.
When fishing the Mörrum River, you must remember that you are fishing for some of the world's largest salmon and sea trout. This makes certain demands on your fishing tackle.
It doesn't have to be expensive, but has to be of the correct dimensions (please see "Fishing rules" on www.morrum.com). The fishing is divided into three main seasons; spring fishing, summer fishing and autumn fishing.

Please note:
During May 11th-31st zone limitation applies on pool 1-32. This means that you have to choose either 1-16 in the morning and afternoon 17-32, or the opposite. Change of pools at 13.00.
If you would like access to all pools (1-32) without having to rotate then there is a permit available that covers pools 1 through 32 and also Vittskövle, Knaggalid and Härnäs.

When fishing in Mörrum river you must be able to show a valid fishing permit.
We have decided that it is allowed to fish on your voucher/confirmation, printed or in the mobile phone. You can also get the permit at the office in Mörrum as usual.
During the season you are allowed to fish from 05.00-02.00. Please note: For the premiere day you can fish 09.00-17.00 and September 30th 05.00-24.00.

In case of any questions please contact us at +46 454 50123 or morrum@sveaskog.se





Show more
Book now - choose start date and product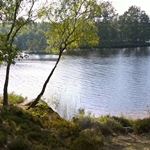 Camping
Distance: 7.6 km
Experience the beautiful and peaceful nature of Långasjönäs Nature Reserve. Here you can relax for real, right in Karlshamn nature reserve with lovely views over Lake Långasjön. Here is our campsite & holiday village, with a great selection of accommodation with different standards.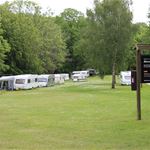 Camping
Distance: 234 meters
Our camp sites for tents and campers in Mörrum are located right by the riverside in a beautiful setting. Choose your date in the calendar.